ABOUT US


Flow Measurement Specialties Limited is an Instrumentation Sales and Service Company located in south Trinidad, whose main focus is on measurement solutions geared towards the energy sector.
We have been at the forefront of the industry as the preferred service provider for repairs, calibration and meter proving services.
FMSL handles more than 95% of sampling business in Trinidad and Tobago. We offer 24-hour service supports with our team of dedicated workers in a well-equipped workshop. 
MISSION
To be the leader of Measurement Solutions by offering engineered systems and applicable technology through a team of competent and dedicated employees.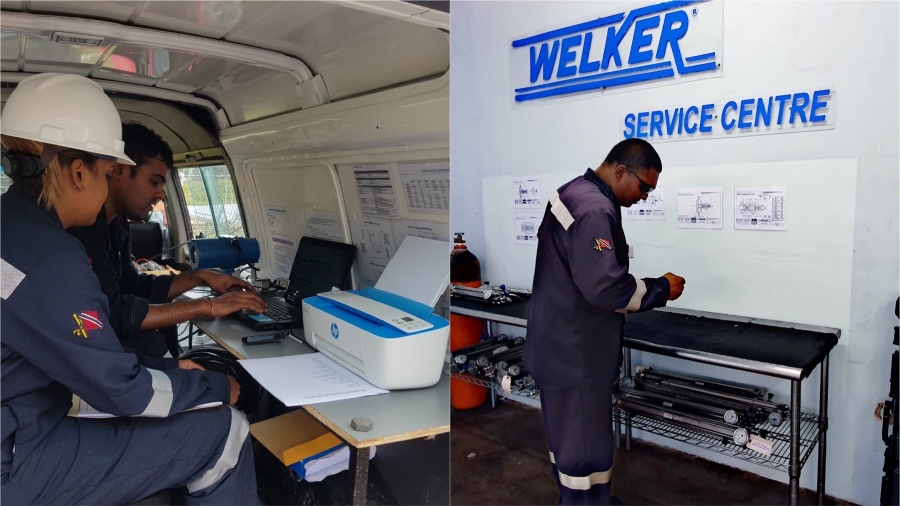 OUR SERVICES INCLUDE
Relief Valve Servicing and Testing
Control Valves & Actuators Repairs
Flow Meter Repairs
Flow Meter Calibration
On site Flow Meter Proving
Hydrostatic Pump Repairs and Testing.
Hydrostatic Testing
Sampling Systems
Process Calibrator/Controllers Calibrations
Master/Process Gauge Calibrations
Pressure Modules/Calibrators Calibrations
Deadweight Testers Calibrations
Calipers Calibrations
Micrometers Calibrations
Torque Wrench Repairs and Calibrations
Crimping Tools Calibrations
Insulation Testers Calibrations
Digital Multimeter Calibrations
Clamp Meter Calibrations
Data Loggers Calibrations
Dynamic Smart Cone with interchangeable Beta Ratio for different flow rates.

We have been the preferred service provider for repairs, calibration, meter proving and sampling systems for the past twenty years.